LogFinity Call Recording solution is the most progressive, ground-breaking customer calls, interaction, and screen data recording solution available today. Highly reliable, easily implemented, and remarkably effective in virtually any environment, TeleFinity Recording solution can record your multimedia interactions from a wide range of network configurations, VoIP and TDM (Analog, Digital, PRI-ISDN, BRI-ISDN, CAS-R2, E1, T1, and Radio) telephony environments, and across any number of locations. With the TeleFinity Recording solution web, the user can tag data and events directly from employee desktop application screens to interaction recordings for classification and analysis centered on key business issues.

Buying Options
Passive Recording
Passive recording mode is commonly used in VoIP recording. It captures signalling packets and voice traffic of monitored extensions, devices or trunks via SPAN/Mirror port.
Prerequisite:
– The network switch has to support SPAN or Port Mirroring

– Cisco Call Manager and Call Manager Express

– Avaya Aura and IP Office

– Nortel/Avaya CS1000 and BCM

– Alcatel OXE and OXO

– Ericsson/Mitel MiVoice MX-One and Business-Phone

– Mitel MiVoice Office 250

– Panasonic

– Samsung

– NEC

– Shortel

– Siemens

– SIP

– H323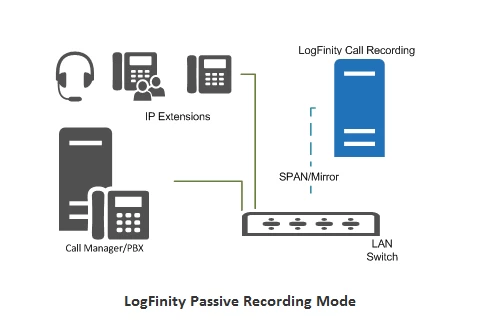 Active Recording
In the Built-In-Bridge (BIB) active recording mode; the recording system will be connected to the Call Manager via a SIP trunk and CTI link. the call manager will be configured to send the voice traffic and call information of the monitored devices to the recording system.
Prerequisite:
– Cisco Call Manager 8.x and above
Supported PBXs:
– Cisco Call Manager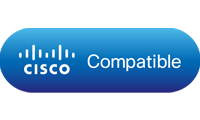 TDM Recording
TDM is a passive recording technique for legacy telephone channels (Analog, Digital, ISDN and CAS). A high impedance recording boards (PC hardware) will be connected in parallel (tapping) to the monitored extensions and trunks.
Prerequisite:
– Parallel connection of monitored extensions and trunks

– All Analog Extensions and Trunks

– E1/T1

– ISDN-PRI

– ISDN-BRI

– MFR2

– Radio/Walky-Talky

– Digital Extensions ((Supported PBXs List))